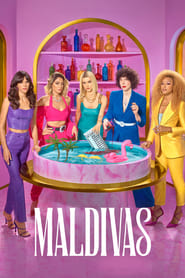 Maldivas Season 1 Episode 2
Investigator Denilson comes into play to uncover what happened to Liz's mother. A gang breaks into the condo during a tribute to Patrícia.
Views: 1
Serie: Maldivas
Director: Natalia Klein
Guest Star: Alejandro Claveaux, Bruna Marquezine, Caio Scot, Carol Castro, Danilo Mesquita, Davi Queiroz, Enzo Romani, Guilherme Winter, Klebber Toledo, Manu Gavassi, Natalia Klein, Ricky Tavares, Samuel Melo, Sheron Menezes, Sheron Menezzes, Vanessa Gerbelli
Episode Title: You think I don't watch CSI?
Air Date: 2022-06-15
Year: 2022