Putlocker.today is New Putlockers 2020 - With very less ads providing huge amount of movies and series for free.
Chip 'n' Dale: Park Life Season 1 Episode 1
0
(No Ratings Yet)
Loading...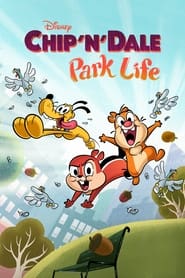 Chip 'n' Dale: Park Life Season 1 Episode 1
Dale makes a serious mistake when he steals the wrong dog's chestnuts.
Episode Title: Thou Shalt Nut Steal
Air Date: 2021-07-28
Year: 2021
Chopped
Chopped
A high energy, fast paced cooking competition that challenges four up-and-coming chefs to turn a selection of everyday ingredients into an extraordinary three-course meal. After each course, a contestant gets…
World's Toughest Race: Eco-Challenge Fiji
World's Toughest Race: Eco-Challenge Fiji
From the creator of Survivor, 66 teams descend upon Fiji to compete in the most epic global adventure race ever attempted. Bear Grylls hosts this 11-day expedition that pushes competitors…
Punk'd
Punk'd
Punk'd is back! And no one is safe! The iconic series returns with Chance the Rapper as the host — masterminding the biggest pranks behind the scenes. The biggest stars…
Status: Returning Series
Stay Here
Stay Here
Designer Genevieve Gorder and real estate expert Peter Lorimer show property owners how to turn their short-term rentals into moneymaking showstoppers.
Norskov
Norskov
Norskov is a police drama that takes place in an industrial city in northern Denmark. The city is raw and unsentimental, and the financial crisis has left its mark, but…
Another Period
Fist of the North Star
Fist of the North Star
In the year 199X, human civilization has been all but destroyed by a nuclear holocaust. In an age where the strong rule over the weak, the survivors of the fallout…
First Dates
First Dates
Interactive dating experiment in which real dates are filmed, and then viewers get the chance to apply to date the unsuccessful participants the following week.
The Job Interview
The Job Interview
Not Available
Pequeñas Coincidencias
Pequeñas Coincidencias
MartaandJavierdon'tknoweachother;andneitherofthemintendstocomplicatetheirlifewithanything,letaloneanyone.They'veneverentertainedtheideaofbeingparents…untilnow.Theybothexperienceseparatelyastrangephenomenonthatwillpushthemtolookforeachotherunwittingly.Tofindeachother(iftheydo)they'llneedalotoflittlecoincidences.WrittenbyAnonymusB
A Little Late with Lilly Singh
Mighty Ships
Mighty Ships
Mighty Ships is a documentary television program produced by Exploration Production Inc. in Canada. It is aired on Discovery Channel Canada and also broadcast around the world. The series follows…